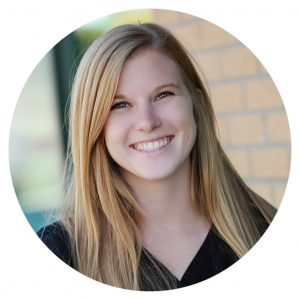 ABOUT ME
Kasey was born and raised in Mebane, NC, attending Eastern Alamance high school.  She obtained her dental hygiene degree from Guilford Technical Community College and has been practicing dental hygiene at Steinbicker Family Dentistry since 2016.
Kasey's warm personality and enthusiasm in helping others is evident in her work.  Kasey enjoys spending time in the outdoors and running.
CONTACT
919.563.4600 | office

EDUCATION AND TRAINING
Registered Dental Hygienist | Guildford Technical Community College

CLINICAL FOCUS

I enjoy providing long-term primary care for dental patients of all ages and value the relationships that I develop with them. I believe that it is important to provide the best care to my community members. I do this by constantly keeping up with evidence based dentistry. It is a privilege to be involved in the care of individuals and families at Steinbicker Family Dentistry.
RATINGS
Patient Reviews: Patient comments are gathered from actual patient surveys. Patients are de-identified for confidentiality and patient privacy.
Attentive to Details
Kasey goes above and beyond making my son feel comfortable. She is very in tune with his individual needs, is kind and professional.